TROPHY HUNT PACKAGES

FIRST 3 WEEKS OF OCTOBER
3 night - 2.5 day all inclusive guided hunts that includes lodging, meals (with minimum of 3 booked hunters), cold storage, hunting vehicles, double blinds internet service and much more.
Management Hunts (Best Value in Texas)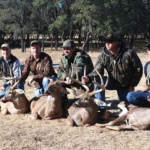 130" to 159" = $2,000 ( 4 hunt limit for 2017 )
TROPHY HUNTS    (Best Prices in Texas)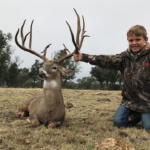 160' to 179" = $ 3,500 ( 2 hunt limit for 2017 )
SUPER TROPHY HUNTS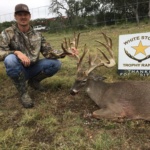 200" to 220" = $7,500 ;
221" to 280" Base of $7,500 plus $80 per inch over 220".
SUPERIOR TROPHY WHITETAIL HUNTING - BEST IN TEXAS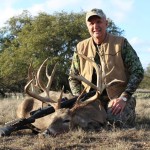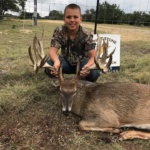 !!!!!  WE ALSO OFFER  !!!!!
 CORPORATE  /  GROUP  Hunting  Leases
             ( LEASED FOR 2017 / 2018 Texas Whitetail Hunt Season )
*Long Term Lease is Available*
1,350 Acre High Fence Ranch Lease - 5 Miles NW of Rocksprings, TX
*NEW*  1,250 Acre High Fence Ranch Lease - 11 Miles NW of Rocksprings, TX
All Inclusive Hunting Leases
Blinds and Feeders Included
Annual Protein Feeding and Seasonal Corn Feeding Included
Guides available to take out clients, deer cleaning, etc
Cooks available for hire
Maid Service Included
Full Use of Lodge and Facilities
Commercial Walk-In Cooler and Ice Machine
Including Exotics, 160" to 200"Trophy Whitetails, Turkey season, Axis Hunts, Management Bucks & doe packages.
Seasonal All Inclusive Hunting Lease from Last weekend in October thru the first weekend in January.
Producing Trophy Bucks is our Business.      100% Success rate. 
WE HAVE STOCKED THIS RANCH WITH HIGH QUALITY 200"-300" GENETICALLY IMPROVED DOE FOR YEARS.
LOCATED NEAR ROCKSPRINGS, TEXAS.  2,500 ft. elevation.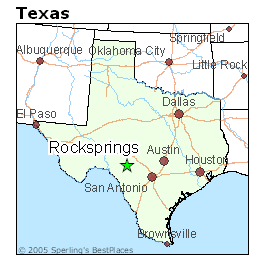 TOP OF THE TEXAS HILL COUNTRY - ROLLING TERRAIN - BEAUTIFUL OAK FILLED RANCH.
Check out our trophy room for photos of hunts
TO BOOK YOUR TROPHY HUNT please call
Rowan Smith - 832 473 3487
or email  -    rowan@texasreg.com
TROPHY EXOTIC HUNTS
TROPHY Red Stag
TROPHY Axis - $2,500+
TROPHY Simitar Horned Oryx - $4,000+
TROPHY Red Sheep - $3,500+
TROPHY Texas Dall Rams - $2,500+
TROPHY Blackbuck - $3,000+
These breeds are from some of the best genetics available in the United States. If you are looking for real Trophy Class Exotics then Whitestone Trophy Ranch is the place for you!
Trophy Exotic Fees
Trophy Red Stag $5,000 +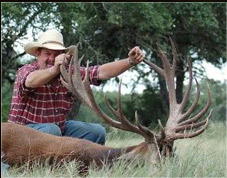 Trophy Axis Deer $2,500 +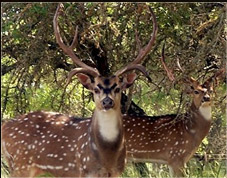 CALL FOR INFORMATION FOR OUR TURKEY HUNTING:
Rowan Smith AT 832-473-3487