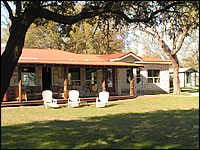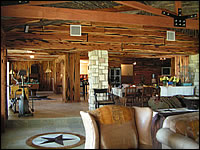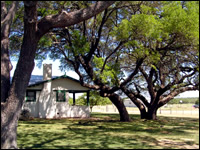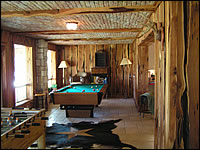 This Texas Whitetail Deer Ranch with outstanding high fences is located in Rocksprings, Texas and has a multitude of highly desirable characteristics. You will find many features and amenities at Whitestone Ranch from your own wish list. Trophy hunters and their spouses will find a hunting retreat where they can hunt game managed Trophy animals at reasonable prices.
The beauty and raw natural setting of Texas Whitetail Deer Ranch, Whitestone Ranch, is matched only by the comfort of our well-appointed guest-houses and hunter's  lodge. You can relax in this home-style comfort under our beautiful old Spanish oaks.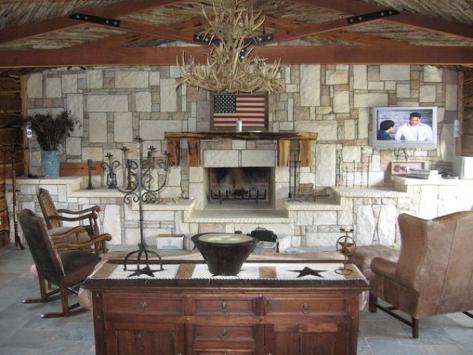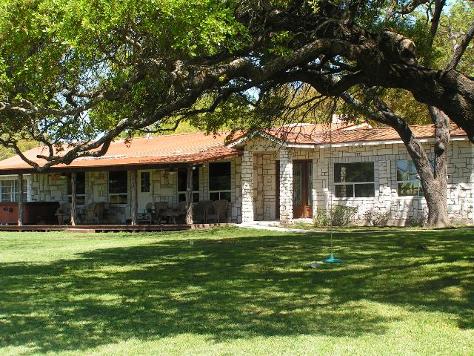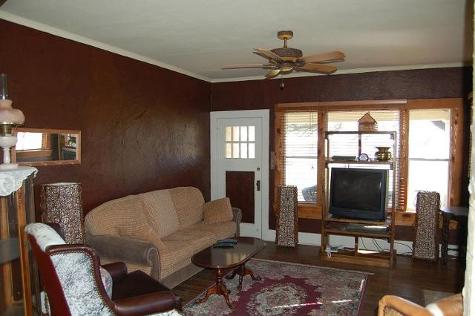 We provide an atmosphere that is truly relaxing and at the same time full of adventure. When you are not hunting there will still be plenty to do. Our luscious lawns surrounding the main headquarters provide the perfect setting for numerous lawn sports and activities such as croquet, horseshoes, badminton and volleyball.
In addition, we have an outdoor Jacuzzi, a game room and a Tennis Court. Too cold for the outdoors?? In our hunter's lodge, you can play billiards, darts and foosball. You can also choose to relax in front of the TV and watch your favorite programs in the lodge or in the guesthouse. All houses are equipped with Direct TV. We have wireless internet connections in the lodge and guest houses. We also have a computer and fax machine that hunters may use in our Whitestone Ranch Office building. AT&T & Verizon Cell service is only available in the Rocksprings area. We do have a land line for hunters.
We have set aside special serene areas for those who just want time alone and for those who like to pray.
We want your hunt at the Whitestone Ranch to be one you will remember and treasure. The ranch staff will professionally assist in making your hunt and lodging a memorable experience. Our experienced Ranch Management staff are anxious to make your time at the ranch pleasurable, filled with joy and relaxation.
Now taking reservations: Call Today!
Click to see photos of past hunts


We also offer special hunts for church groups. We value what pastors and their staff do for people and we want to offer donated hunts as a blessing for there service to the Lord. Church groups can contact us for a schedule of available hunts.
We look forward to seeing you soon.